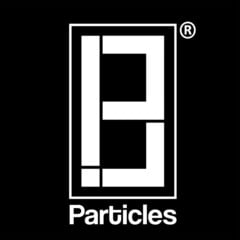 13 Particles Studio
3D Art Production Studio and Indie Game Developer.
Panchkula , India
About
13Particles is one of the most eminent game-design, development studios based in India who are admired for their works across different domains like environment, character and level design; architecture and product visualization; dynamic simulations; VR; entertainment; gaming and esports etc. Aiming to contribute in the growth of ever expanding gaming ecosystem across the sub-continent, the studio is constantly blending the scale of production with innovation and thus has remarkably received commendation from industry stalwarts for their accomplished projects based on similar ideologies. The studio's team is strongly committed towards achieving the desired objectives for collective growth and delivering excellent digital content services across the globe, thereby reaching new horizons with a recognized international presence.
OUR SERVICES :
.We specialize in various art styles ranging from hand-painted stylized to physically based rendering, that includes :
• High-poly modeling from concept art or reference.
• Low-poly modeling from High poly (retopology), or from concept or references.
• Low poly optimization (LOD creation).
• UV creation or fixing existing.
• Texture painting.
We provide services in modelling of the characters, vehicles, weapons, buildings, environment, interior props (High-poly, Low-poly, texturing, etc).
We guarantee the quick fulfilment of the work and its high quality.
Skills
Concept Design
3D Modeling
Games
Prop Modeling
Texturing
Unreal Engine
Environment Modeling
Low-poly Modeling
High-poly Modeling
Weapon Modeling
UV Mapping
Game Development
Prop Design
Character Modeling
Environment Design
2D
Concept Art
Software proficiency

Blender

Affinity Photo

Affinity Designer

Maya

3ds Max
Unreal Engine
Reel